The last few days have been really busy and hectic, it's been wonderful.  First, on Friday night I performed at 2 separate gigs – first, at The Red Room Bar & Grill VIP launch, then at The Masons Arms acoustic night (big change of pace!).
The Red Room gig went well – I played a laid-back lounge set while the VIPs mingled, which was quite unlike anything I'd done before!  It was a good experience though, a good opportunity to showcase some of my more ballad-y original songs, plus my friends and I got to take advantage of the free bar (not too much though, as I had to drive home afterwards!).
Afterwards I performed at local rock bar The Masons Arms, which was lovely as always!  I love playing there, it's such a nice atmosphere and the staff and regulars are always really friendly and supportive.
My friend Lisa was staying with me for the weekend, so she came along and cheered for me on both gigs – thank you!  We went for a run together the morning after, which made me feel totally energized and pumped.  I never thought I'd be the kind of person who willingly goes running in the morning, but here I am!  My teenage self would be in awe of all I've accomplished this year, but especially in terms of my fitness.
During the afternoon, we went out for a picnic and a walk with Daf and Toby down Kidwelly Quay. The weather was good, and we had a lovely time chatting over our veggie al fresco buffet.
That evening, Lisa and I went out for food and drinks with my best friends Kirsty and Caitlin!  It was a wonderful night of epic tweeting (the official hashtag was #feministrumclub, though this later descended into #feministrubclub, #feministvomclub, and finally #feministslumpclub), too many cheap tequila shots in La Cantina, blurry sweaty selfies, dancing, kissing, smoking, drunken bathroom stall confessions, and eventually, vomit.  Another cracking night!
Of course, in the morning we were all feeling dreadful, and all but one of us suffered the dreaded 2-day hangover.  We introduced Lisa to the glorious Uplands Diner breakfast, and then went back to my place where we slumped in front of the sofa drinking tea and watching Orange is the New Black.  After we regained our faculties and were able to hold a conversation, we sat down over our travel guides and started planning out our epic trip to Japan next year. So many exciting ideas, it's going to be an incredible experience!
 Sickness aside, it was a lovely way to spend a Sunday.
I had a full day of work on Monday, so didn't get much chance of rest there. Then on Tuesday I performed at the Scarlets Kit Launch in Parc Y Scarlets! It was pretty scary to hear my voice fill such an enormous venue, but it went so so well.  My voice held up really well, and I managed to pull off some family-friendly pop covers that were outside of my comfort zone, including Katy Perry and Rihanna. It was awesome!  I met local radio star Tommo, who gave me a cwtch and told me he loved my music!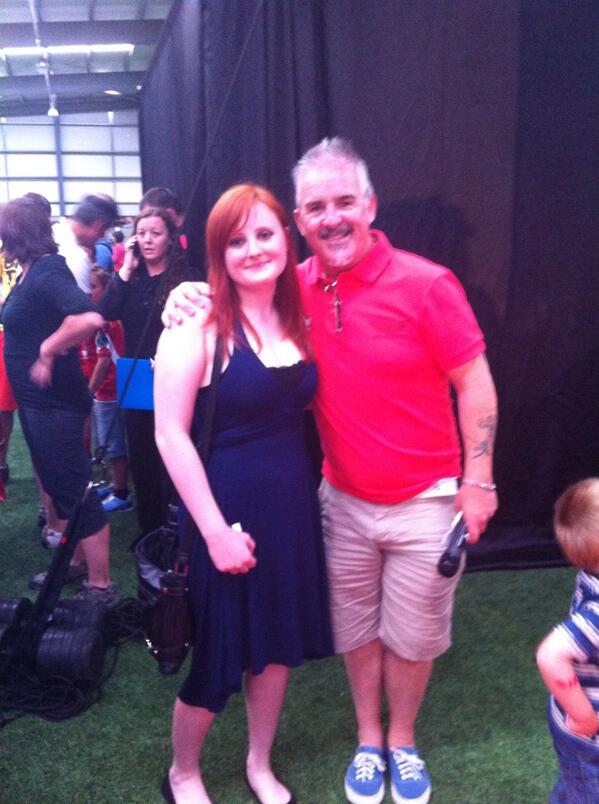 Then I dicked around in the photobooth with my wonderful friends who came down to support me:
It was a brilliant night, and even though I felt completely underprepared and nervous, I put on a good show. Hurrah! I'm really really proud of myself.
I feel as though the last few days have been so busy (especially when I've had to work at my day job all day, so not much chance to recover there either), albeit fun and pretty exciting.  It felt good to get home late Tuesday night, put on my PJs, and eat a chinese takeaway with my boyfriend while we listened to Welcome to Night Vale.  (I'd be a rubbish rock star, it's all early nights and geeky podcasts at my place.)
For info on all my upcoming gigs, check out the 'live' page on my website.